Welcome to 2019
Welcome to Lockdecoders Ltd.
One of the UK's leading suppliers of Automotive Locksmith Equipment and Home to Miracle Key Cutting Machines, Access Tools, Magic CNC Engravers and MiraClone and Autel Key Programming. We also sell Transponder Chips, SuperVAG Tools, TrueCode Smart System and Instacode Software, Keys and Remotes
We accept all major debit and credit cards including American Express:
For our latest news and updates follow us:
Check the new machines now launched. The new Miracle A9 Edge and Miracle A9 Edge Auto.
They are equiped with Microsoft Surface Go Tablets with SSD Hard Drives for a faster experience.
New Miracle Key machine pc software Not A5/ A4
now released
We now have a Trade counter at our offices. So if you are in Locksmithing and need keys or parts then you can pop around to our offices.
Spend more than £150.00 PLUS VAT on a single order in mainland UK and get free shipping on Keys and Remotes.
Use voucher code Ship4free

Now available

Adaptor for the VAG HU162T. CP-110
Login to see prices or contact your Authorised distributor.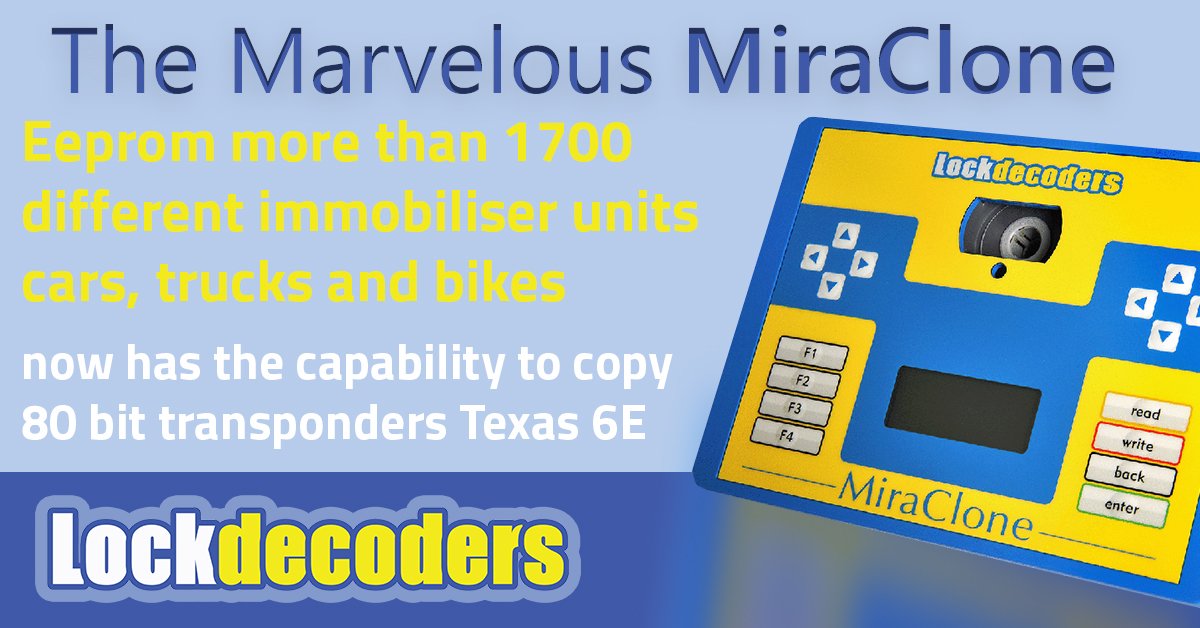 MiraClone News
New Package 12 now available for the MiraClone
For Texas 4D80 Bit DST cloning.
Can also read the Hyundai/ Kia key new programming code from working key.

More new keys in stock. Check it out.

We now stock the Silca T48 transponder
Miraclone now does all ID48 cloning including VAG Group and Volvo.
Prices are plus vat and shipping.